DIGITAL MARKETING FOR REAL ESTATE
In a world where your online presence is top priority, appearing on the first page on Google is a real game-changer. Get more website visits, more sales, and more commission with digital marketing for real estate.
BE A FIRST MOVER IN THE REAL ESTATE INDUSTRY WITH DIGITAL MARKETING
In spite of the Internet being 20 years old, digital marketing for real estate in the Philippines is not matured, but poised to hit critical mass in the next 3 years.
While the global competition for real estate internet marketing is particularly fierce; in the Philippines online real estate marketing is only beginning to approach critical mass. If you don't think you have a budget for real estate marketing services today, wait till you see what it will cost 3 years from now.
What does this mean for your real estate business? It means a first mover advantage. The internet does not distinguish between big and small players in the industry. It only distinguishes the ones that provide the best information to users.
This is what we are good at: looking at the digital landscape and finding your first mover advantage against the competition. And we have a proven track record of executing some of the best digital marketing for real estate in the Philippines, both in mass markets and for high-end target markets.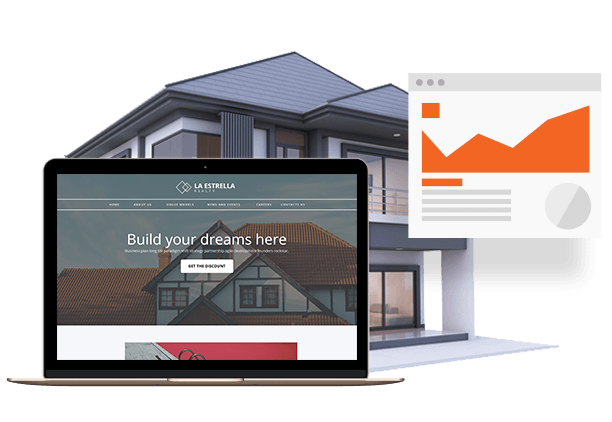 What does a search for "house for sale" in Google.com.ph yield? Several ads and internal unoptimized pages, listings and a dynamically generated page. What does this do for your real estate SEO dreams? It means the first page of search is still fertile for early players.
Creating search engine optimization campaigns for real estate companies is probably second nature to us. We understand the quality signals that Search engines like Google use to make your brand relevant to users.
Here are just some of the activities our digital marketing agency do to make your real estate brand relevant:
Search Engine Optimization Builds Leads So You Can Sell
SEO for real estate is not highly competitive in the Philippines – yet. But it will be very soon. And now is the time to be ahead of the pack.
According to Google (using the Google Keyword Planner), there are over 100,000 searches for real estate and real estate related terms in the Philippines alone. The term with the highest volume by far: "house for sale."
Having a website is your critical first step, but search engine optimization for your real estate website makes it accessible to the thousands of related searches for real estate (and related terms) every month.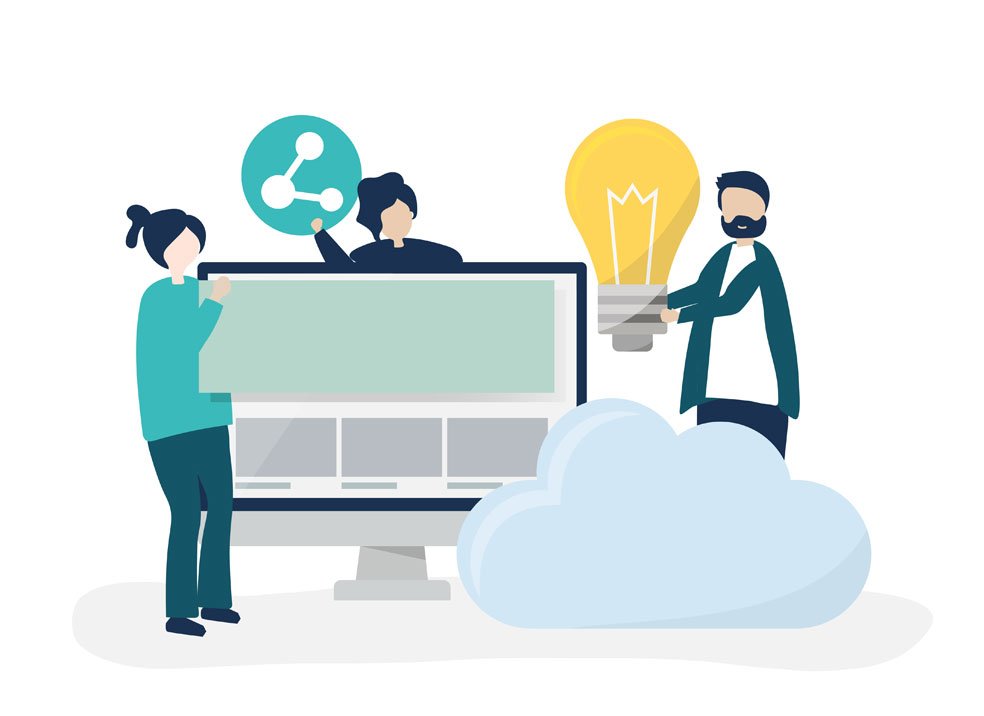 We make sure that the content of your pages matches the purpose of search users. We do this by mapping keywords to specific engaging pages in your website. Search engines today still require signals or "metadata" to help them understand the context of your pages. This is why we don't just optimize your content, but your meta titles, meta descriptions, alt tags and schema to help search engines know you are a relevant result for real estate searches.
In order to maximize the effort for your real estate SEO campaign, we also make pages support each other by linking to each other as references whenever the content calls for it.
We avoid doing traditional link building for real estate companies, because quite frankly in the Philippines, it isn't all that necessary… yet.
But your presence on the web can't be limited to your site alone. So we build other online channels where your brand can be visible to your potential customers. We create optimized Facebook fan pages, claim your Google My Business listing, create a business YouTube channel for you, and other channels where your audience may be present.
These channels all point back to your website so that you can create a seamless experience from channel to website to sale. The fact that this creates a nice digital footprint for you thus making you more relevant for "real estate" SEO-wise is a bonus!
This is really the more boring part of SEO that you should leave to the geeks. That's us! We enjoy evaluating text robot files, xml sitemaps, server errors, silo structures, redirects and all the other technical stuff so that you can focus on what matters – taking care of your clients and growing your business.
Reach Your Audience Wherever They are With Social Media For Real Estate
If there is one marketing channel for real estate that the Philippines should be leading the way, it's social media. The Philippines is ranked first in the world in time spent on social media but marketing efforts don't match the demand for content. Realtors and brokers in other parts of the world have realized social media for the marketing opportunity that it is.
For realtors and brokers, social media provides the ideal way to market. Quick peeks into the gorgeous properties you're representing via targeted text, stunning images and even video tours – and it's shareable.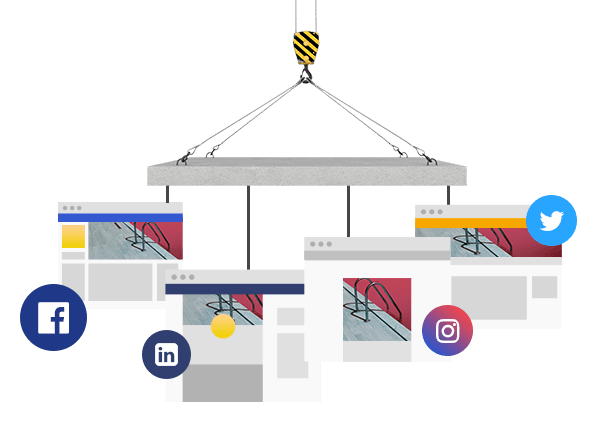 Optimize Your Social Media
For Your Audience
We love our social media in the Philippines. We also love our condos. The dozens of new condos being built in the metro are proof. But you don't have to pass out fliers to reach your audience. Go where they are and that means social media.
Content That Serves a Purpose
Websites are a great way to get your message across but in today's fast-paced society, people rarely read an entire article – but they do have time to scroll through a Facebook feed for hours. All you need to capture their attention is a few strategically worded lines and you're on your way to an appointment.
Reach More than Just A Local Audience
The Filipino diaspora is sizable and for many, investing back home is very attractive. Especially for those that still have family living in the Philippines. A social media marketing strategy for real estate can reach an audience anywhere in the world. Expand your clientele base with social media.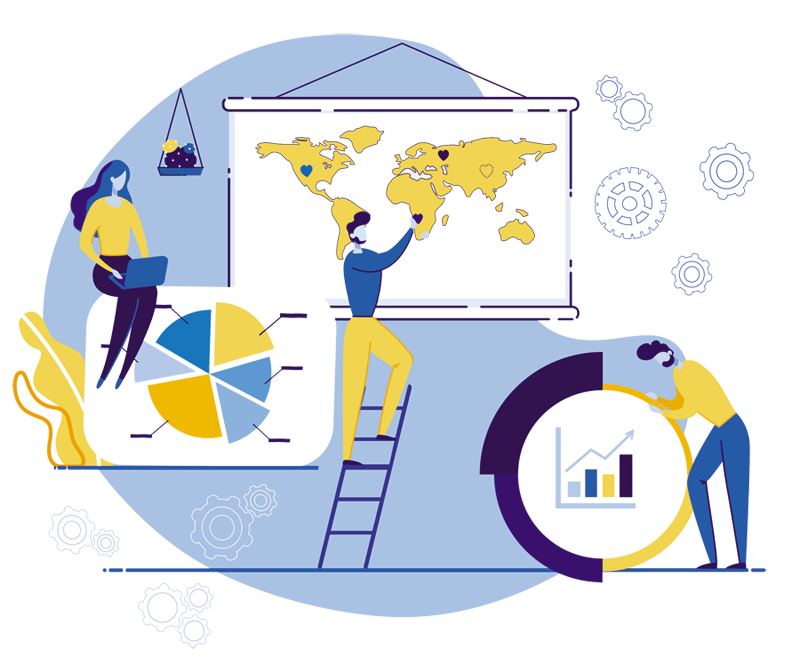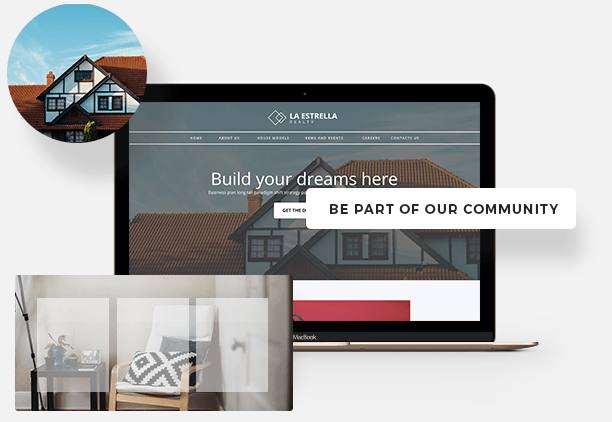 Web Design For Real Estate That
Does The Work For You
Websites for real estate in the Philippine market are primarily dominated by small players. Independent entrepreneurs and agents that leverage the web to their advantage. But having a real estate website is not enough though it is a vital first step.
Beautifully Designed Websites
For Real Estate Companies
We have created dozens of websites for real estate over the years. Sites that are mobile responsive, fast, beautiful and visible to users. Regardless of device, your website will leave an impression.
Original Real Estate Content for Your Website
We help craft your website's content to be valuable to users so that your potential users find what they are looking for. Our web designs don't just carry original text, but beautiful imagery and rich media as well. This makes your website sticky and memorable to your potential customers and existing users.
But most importantly, we build real estate websites that users will want to interact with and can capture leads so that you can nurture them and be there when they are ready to buy.
Technically Superior Real Estate Websites
We pride ourselves on technical expertise. We know how to make them fast. Faster than the competition. The websites we build are social media ready, Youtube integration compatible, user engaging and Website Analytics integrated.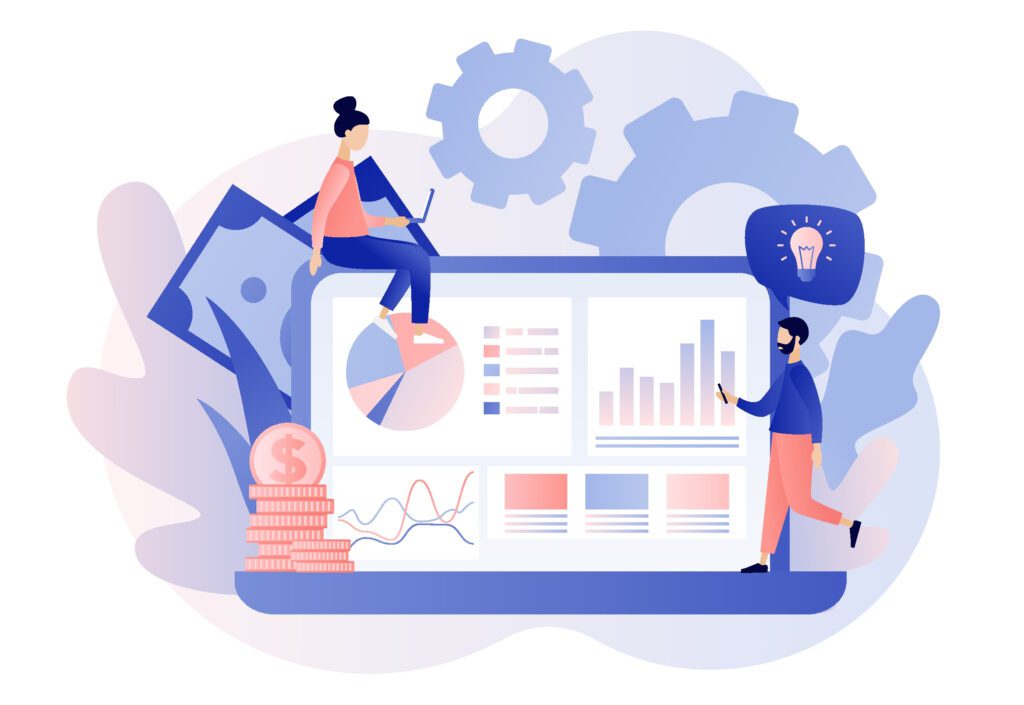 Targeting Real Estate Customers
With PPC Campaigns
The prevalent use of mobile devices has increased the trust in Google ads from 23% to a whopping 40%. More than that, You can now use 2 channels for marketing your real estate business on Adwords: The Google Search Network, and the Google Display Network.
The cost for Real Estate PPC advertising services in the Philippines is still a small fraction of what it is in more developed countries.
Adwords Certified Professionals
Our Adwords campaign managers are Google Adwords Certified pros. We've run dozens of PPC Campaigns for real estate both locally and internationally. Our secret: constant training, certification, and use of the best tools and practices. The practices and methodology we use on your real estate PPC campaign is the same methodology we use for our brand.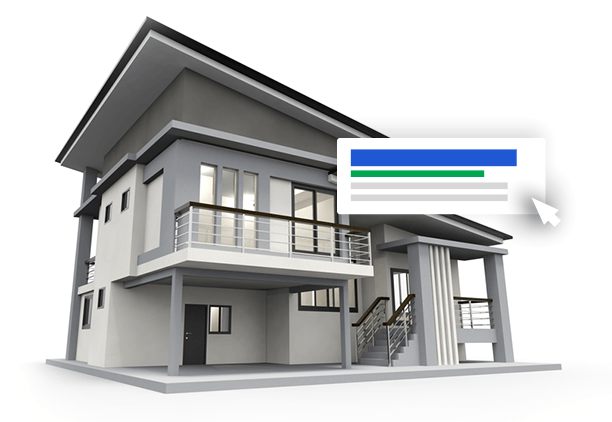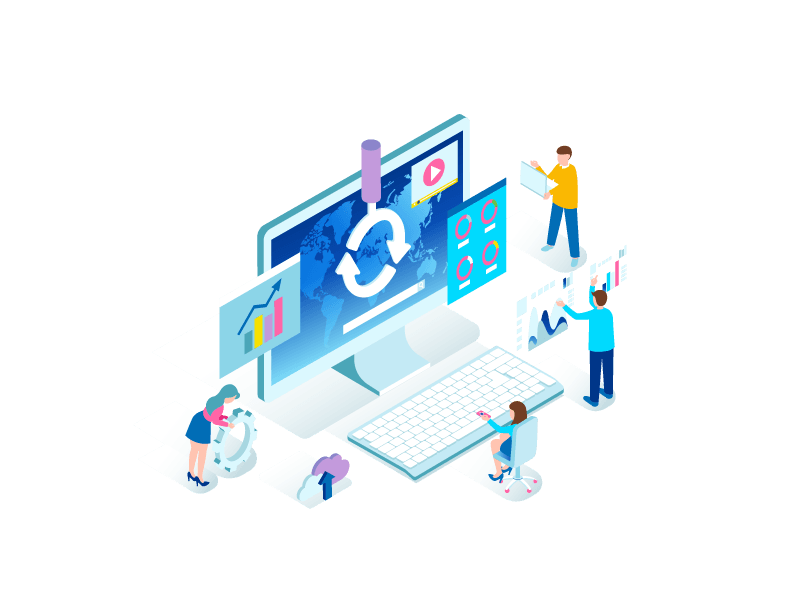 Better PPC Campaigns For Real Estate – PERIOD!
Adwords is a progress game, not a perfection game. There is no perfect CTR, impression, CPA or ROAS. There is only relative improvement month over month by helping you create better and better ad copies, landing pages and performance tracking.
Persistent Marketing – The Google Display Network
We believe in brand stickiness and remarketing on the Google Display Network allows you to be there when your clients are ready to buy.
CREATE PERFECT DIGITAL JOURNEYS WITH TRUELOGIC
Truelogic is where purpose, insight, and aesthetics meet to deliver custom, compelling, and meaningful digital experiences. We are a trusted digital marketing company for real estate agents and the whole property sector. As a provider of bespoke digital solutions for real estate businesses, we focus on the performance of your website in an ever-evolving mobile and web generation.
We have high expectations for our team and the results we deliver. We help you connect to your target audience through expert digital marketing campaigns, creating tailored strategies that deliver more valuations, exceed expectations, and transform brands across mediums that matter.
Talk to us today to see how we can help you convert web traffic into paying customers.
Accelerate Your Growth With Truelogic: Why Choose Us?
Your success is at the heart of everything we do. With years of experience as a leading digital marketing company for realtors and real estate companies, we don't just work for you, we're your partner in success.
We take care of every crucial step in our digital marketing solutions so your money isn't wasted. There's no guesswork involved with our strategies, and we work closely with you so you're always in the know about the performance of your campaign.
Take a look at why Truelogic is the perfect digital marketing agency for the property industry:
At Truelogic, good is never good enough. We always put your needs first and go the extra mile to deliver great ROI.
We are always armed with great insights into the real estate industry to ensure you are always one step ahead of the competition. The data that we gather is what makes our keyword research and strategies a cut above the rest.
Whether it's about costs, your contract, or the account managers assigned to you, we demonstrate honesty and ensure your dealings with us are always easy.
Our team is always contactable through phone or email. We don't have a ticket system, so you're always speaking to one of our team members! Our long-term goals are to be your go-to marketing company for everything digital – not just this year but the next and thereafter.
Ready to Optimize Your Website's Revenue Potential?
Truelogic is ready to help your real estate company to break free and create digital experiences that stand out, engage, and convert.
Contact us for an in-depth conversion about the digital marketing services you need and how they will be beneficial to your business. We'll talk you through the entire process and steps.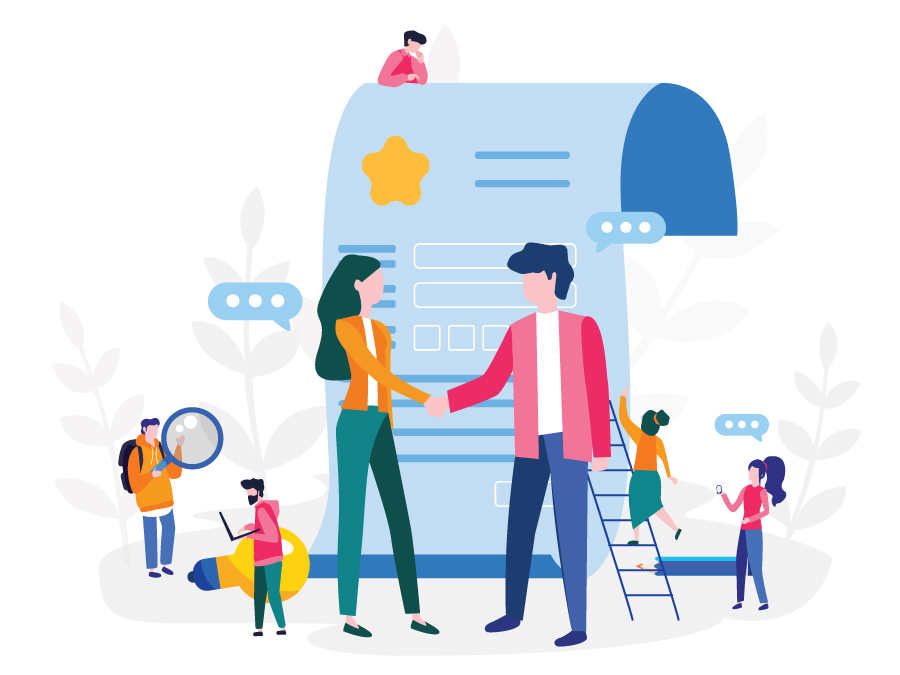 Ready to Get More Sales from Your Website?
The first step is making sure people actually find your site — and that's the thing we're best at. Partner with Truelogic and leverage the power of online solutions that simultaneously grow audiences, boost engagement, and increase conversions.


Start your journey to success with a conversation. Contact us for an in-depth conversation about the digital marketing services you need and how they will be beneficial to your business. We'll talk you through the entire process and steps.