DIGITAL MARKETING FOR LAWYERS
LET US REPRESENT YOUR LAW FIRM ONLINE WITH OUR DIGITAL MARKETING STRATEGIES FOR LAWYERS
LEVERAGE YOUR LEGAL EXPERTISE ONLINE AND BUILD YOUR CLIENTELE
When people are looking for legal advice, where do they go? The same place everyone else goes for answers – the internet.
Digital marketing for lawyers is a largely untapped resource in the Philippines. A digital marketing strategy for law firms touches every aspect of the internet – Search engine optimization, social media marketing, search engine marketing, content marketing, etc. – it is the best way to reach your law firm's future clients.
Fewer Filipinos are watching TV each year. Combine that with the increasing number of Filipinos using social media or consuming digital media – Facebook, YouTube, Netflix, iflix, Instagram – it's clear that the internet is the ideal place for marketing for law firms.
The next generation of consumers will have access to mobile devices almost immediately. When they need legal advice, the internet will be their resource. Focus your law firm's marketing strategy on these digital marketing strategies with our help: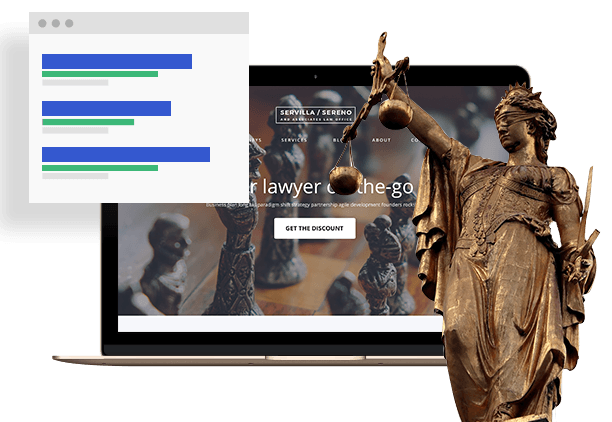 PUT YOUR LAW FIRM ON THE FIRST PAGE WITH SEO THAT WINS EVERY TIME!
The battle for the top spots on the Google search results is not competitive for law firms in the Philippines. Keywords like "law firm Makati" or "best lawyers in Quezon City" are ripe for the taking for any law firm willing to invest in search engine optimization for lawyers. All it takes is an SEO strategy for lawyers that is geared towards providing answers for legal advice and showcasing your law firm's expertise.
The reward is measurable results that have the potential to grow your law firm into one of the biggest in the country. Managing your existing clients and the sometimes complicated legal code in the Philippines can make search engine optimization for law firms difficult. Many law firms don't have the budget to hire an SEO marketing specialist or SEO expert.
That's where we come in – we guarantee to improve the web traffic for your law firm's website through our SEO marketing service. By developing an SEO strategy specifically for your law firm, we can drive targeted and specific web traffic to your lawyers' website.
CONNECT WITH YOUR POTENTIAL CLIENTS WITH SOCIAL MEDIA MARKETING FOR LAWYERS!
Digitally savvy law firms in the Philippines are creating legal advice groups on Facebook and Facebook business pages for their law firms. This is because they know that the easiest way for them to display their legal expertise is by giving legal advice on social media. A properly designed social media marketing strategy for lawyers can create highly shareable and enjoyable content that doubles as legal advice. These social media marketing strategies put your law firm in front of millions of Filipinos using Facebook every day.
A social media marketing strategy for lawyers can create highly shareable legal advice that increases your trust factor – and put you in front of millions of Filipinos using Facebook every day.
Marketing your law firm on social media might not be the first thing you think of when considering internet marketing strategies for your practice. However social media, especially Facebook and LinkedIn, are less social networks and more places where people go for reliable information – especially reviews.
Positive reviews can be critical to the success of your law firm. Encourage your clients to share their experience on your law firm's Facebook page. Future visitors will see the review and it will increase their faith in your law firm's ability to represent them.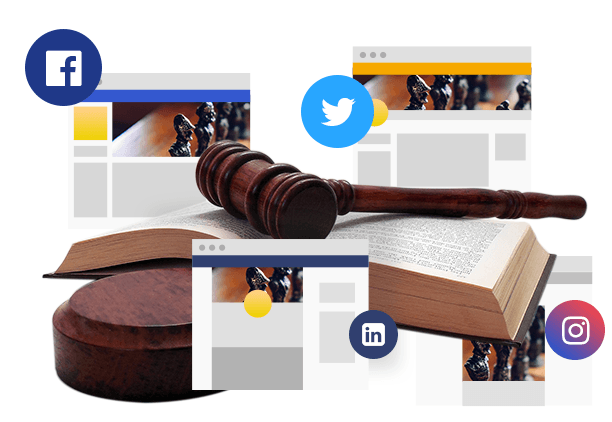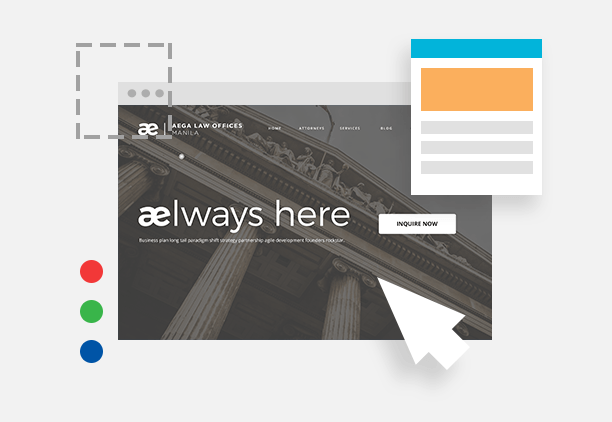 AS A LAWYER, YOU COMMAND RESPECT. YOUR WEBSITE SHOULD TOO.
A law firm's website is a reflection of their law firm. If your law firm is competent, capable, and confident, your law firm's website design should reflect that.
Your lawyers' and attorney's future clients won't hire them because of your beautiful website – but they will think twice before hiring them if your law firm's website is difficult to use and doesn't easily provide answers to their need for legal advice.
Visually appealing web design for your law firm can be the deciding factor for why a potential client hires a lawyer from your law firm, rather than a rival law firm.
If your law firm already has a lawyer website but it isn't converting or you just don't have time to keep it updated – our web development services for law firms is the solution to your problem. We provide beautiful, intuitive, and content-rich website design for lawyers that gives your law firm the first-class impression it deserves.
CAN'T WAIT TO RANK? BUY A SPOT ON THE FIRST PAGE WITH PPC FOR LAW FIRMS!
In more competitive markets for law firm advertising, bidding for keywords relevant to lawyers and attorneys can be competitive – and expensive. Digital advertising for law firms is not yet competitive in the Philippines. Your law firm marketing strategy can including targeting the same keywords for the Philippines for much less.
PPC advertising services for lawyers usually supplement a search engine optimization strategy when immediate results are needed. Targeting the right keywords with strategic bids can put your law firm at the top of the search results page.
The trick is having a fluid law firm advertising strategy – because PPC advertising is data-driven and measurable, it can be adjusted to maximize exposure for your law firm at a price that is suitable for your law firm's marketing budget.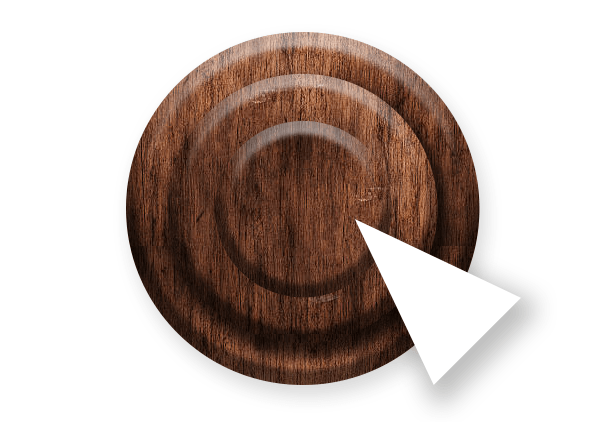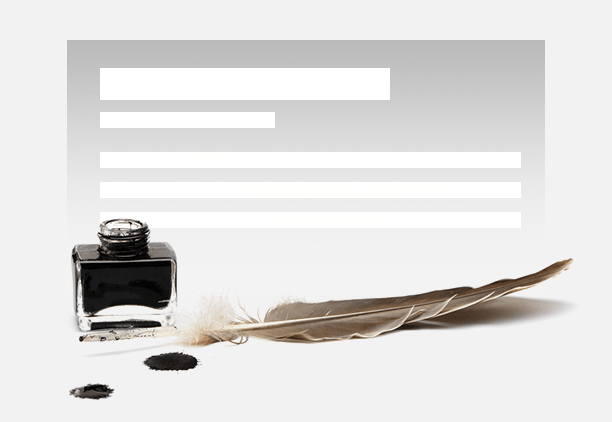 LAW FIRMS THAT PROVIDE GREAT LEGAL ADVICE BUILD TRUST. BUILD YOURS WITH GREAT CONTENT.
Like all internet searches, the goal of an internet search for legal advice or a lawyer is an answer to a question. In most cases, if the question is legal in nature, it's an important question. Life-changing important.
It is this fact that we consider when building a content marketing strategy for lawyers and attorneys – quick, easy-to-find legal advice on intuitively designed websites for law firms.
What type of law does your firm specialize in? Tax Law? Business Law? Labor Law? The business environment in the Philippines is quickly becoming international in nature – we already host some of the biggest brands in the world. When the next global brand looks for a law firm to help establish themselves in the Philippines, is your law firm website the one they will land on?
Our content marketing services for lawyers crafts content for a local audience as well as giving you the global voice your law firm deserves.
YOUR LEGAL EXPERTISE & OUR DIGITAL EXPERTISE IS A WINNING COMBINATION. LET'S WORK TOGETHER.