SEO or Search Engine Optimization is becoming more and more mainstream. You, like all other business are probably reading this SEO PRICING GUIDE because either you need leads or sales from your website, or your competitors have started doing it. Also like any other business, you want a return on your investment.
You've probably talked to one or a few SEO Providers and can't make heads or tails of how they price their services.  So as SEO insiders and experts who value transparency, here's how SEO Companies and Digital Marketing Agencies put a price tag on their SEO Services.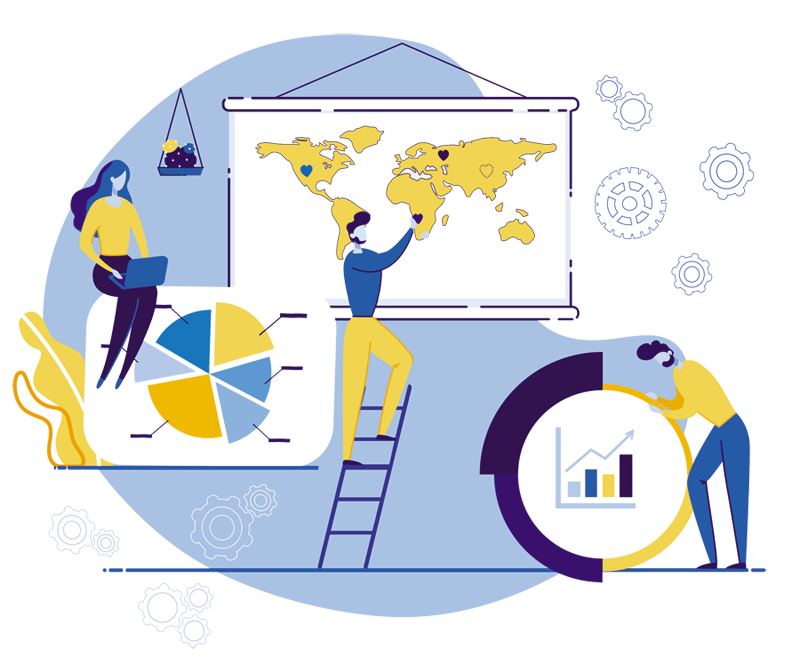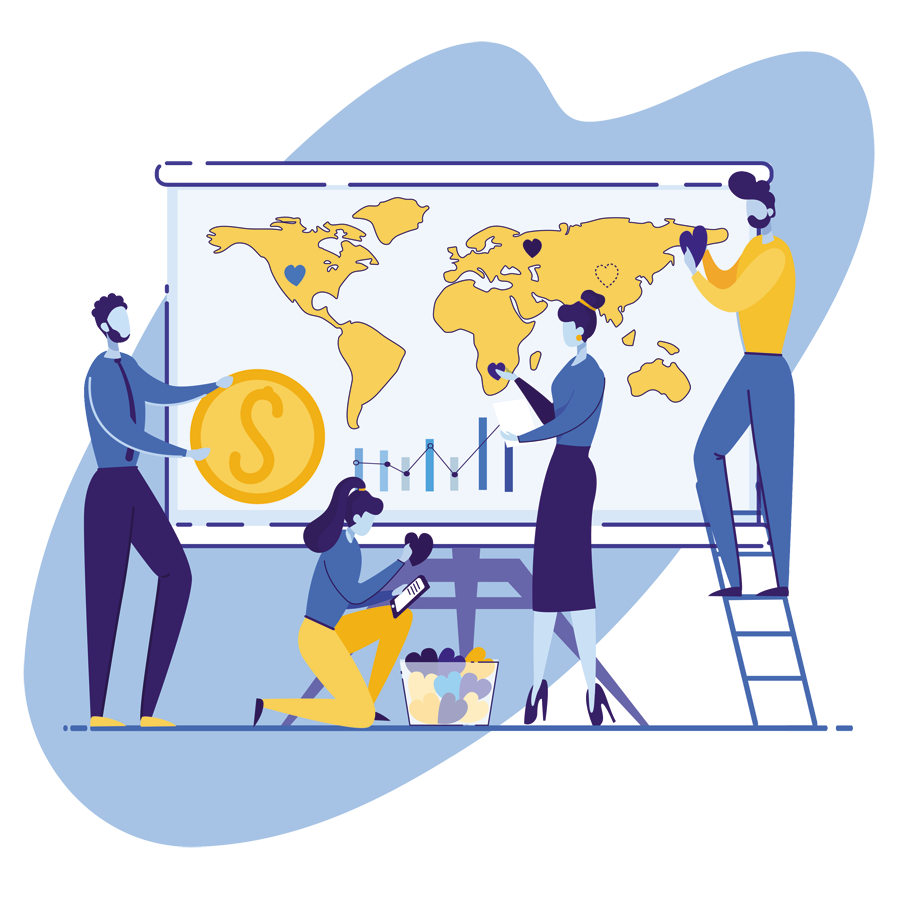 Pricing is always based on the USD
Companies in the Philippines have started to realize they need SEO in the recent decade, but they're a little behind the game.  Filipino professionals have been doing SEO since 2009 or earlier.  Back then, the market was all based in the US, Canada, UK, and Australia – so yeah, we think in dollars when we price
SEO Services
.
Pricing is impacted by time and specialization
There are several contributors that make a mark on your Organic Ranking Performance. The charges are typically attributed to the type of Specialist needed to achieve your goals. The following are a few of the contributors needed to make an impact on your SEO and the price per hour typically associated with them:
| SEO Professionals | USD Hours | PHP/hour |
| --- | --- | --- |
| Marketing Consultant | $199.00 - $400.00 | ₱ 10,000.00 - ₱ 40,000.00 |
| Sr. Marketing Specialist | $25.00 - $49.00 | ₱ 1,250.00 - ₱ 2,500.00 |
| Sr. SEO Specialist | $25.00 - $49.00 | ₱ 1,250.00 - ₱ 2,500.00 |
| SEO Specialists | $15.00 - $25.00 | ₱ 750.00 - ₱ 1,250.00 |
| Editors | $25.00 - $40.00 | ₱ 1,250.00 - ₱ 2,000.00 |
| Senior Writers | $20.00 - $30.00 | ₱ 1,000.00 - ₱ 1,500.00 |
| Writers | $15.00 - $25.00 | ₱ 750.00 - ₱ 1,250.00 |
| Senior Developers | $30.00 - $49.00 | ₱ 1,500.00 - ₱ 2,500.00 |
| Web Developers | $15.00 - $35.00 | ₱ 750.00 - ₱ 1,750.00 |
| Designers | $25.00 - $35.00 | ₱ 1,250.00 - ₱ 1,750.00 |
| Marketing Assistants | $10.00 - $25.00 | ₱ 500.00 - ₱ 1,250.00 |
| Webmasters | $10.00 - $25.00 | ₱ 500.00 - ₱ 1,250.00 |
Your Typical SEO Project will attribute a monthly amount of hours for each specialization. Typically, an SEO Company will limit the amount of time for each contributor based on the monthly budget of the Brand or Company is working with.
Your Goals Impact Pricing
There are 3 things that businesses need to balance out when it comes to SEO Projects:  Goal Achievement, Time, and Cost.  You can have 2 but never all 3.  For example, if Cost is a constraint, then either time or achievement must be negotiable.  If time is the constraint, then cost or goal achievement need to be negotiable.  An SEO Campaign will never be fast, effective and cheap.  It will be 2 of 3, but never all 3.

The Goal Maturity and Goal Complexity also have an SEO Pricing Implication.  When we say goal maturity, we refer to how top funnel, or how bottom funnel the goal is.  The more bottom funnel the goal the more mature it is.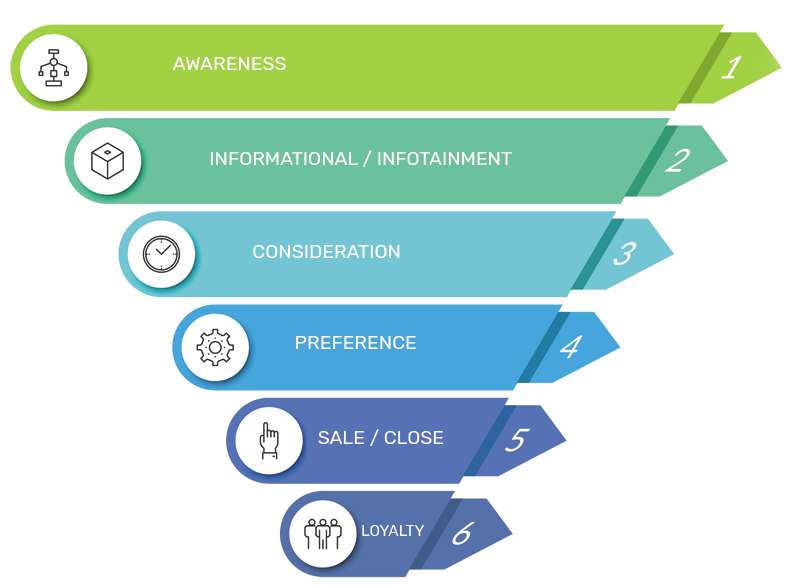 Let's take each of these Goal stages one by one
This is the topmost goal in your funnel.  It's about brand awareness and eyeballs (views).  How many people got to see your brand, and how many people went to your site by doing a brand query.  This by far is the easiest to achieve since SEO-wise, it's relatively easy to rank a brand for its name.  But just because it's easy doesn't mean it's a given.
We've worked on Projects for both a bank, and for a shipping company and in both cases, they were losing hundreds of thousands of visitors to their website via their brand because they either neglected it, or some very enterprising third parties took advantage that it was neglected.  In both cases we captured their ranking equity for their brand name (how much they were #1 on Google when their brand was searched) in roughly 3 months.
Awareness metrics are measured with Impressions – the number of times Google had offered your brand as a result to a search, and brand traffic – the direct traffic to your site and traffic from branded searches.
The number of Keywords that rank on the first page of search may also be pretty top funnel depending on the Keywords you're working on.

Awareness goals tend to be relatively fast and relatively cheap.
Information / Infotainment
This is a Traffic metric. Informational goals are usually related to educating an audience and are measured by the traffic driven to the website. By satisfying "I want to know" moments, Google rewards websites with referral traffic.
Informational goals might target financial education articles, design and idea pages, recipes, instructions, or any other content that creates genuine value for audiences. They will typically be targeted with Informational Keywords (keywords not necessarily used for transactions, but are still very related to your industry, niche, or vertical). These types of content can be Evergreen or Posts (although I always recommend going Evergreen whenever possible).
Informational goals create sheer traffic volume. And the more traffic your website has, the more chances of you converting your audience to customers.
These can be tracked as "events" with a tool called Google Tag Manager where the dwell time of a user can trigger the count of a goal achieved for specific informational pages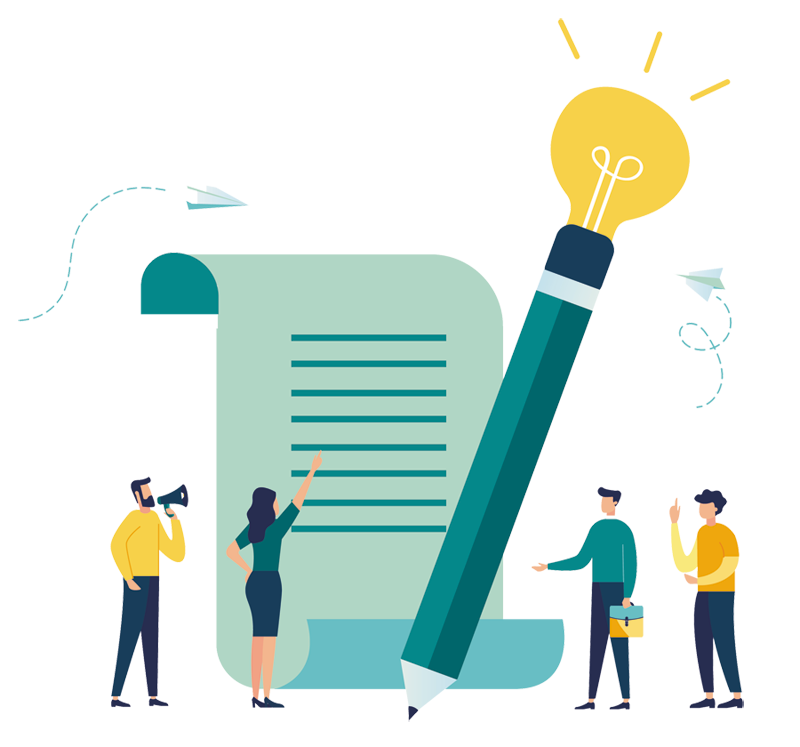 Both Consideration and Loyalty are about loyalty. Except with consideration, you're creating a loyal 'audience.' With the "Loyalty" you're creating loyal 'customers.'
Consideration goals drive repeat visits to your website. When you integrate it with Social Media campaigns, consideration is about engagement – not just views or reach.
The metric for Consideration is Repeat visitors. Referral traffic is also a good metric if you are running campaigns other than SEO. It's a good indicator that your brand story resonates with your audience and that you are one step closer to a conversion.
Preference is the most basic form of conversion in a website. It is the conversion of your audience to a lead or prospect. When you acquire preference, it means you have acquired information about your audience. Name, company name, e-mail address, phone number, etc. It is only a true Acquisition or conversion of you are able to capture any of these pieces of information.
The Preference stage is when users or audiences have given you permission to market or sell to them. In many cases, SEO's and Adwords Managers will refer to these as "Conversions."

Preference or Lead Acquisition goals will require SEO work on your Commercial Pages. These are either your product category, or your service pages. You'll typically see these pages with calls to action or contact forms. The successful actions that lead to acquisitions may be:
A schedule request
A form inquiry
A phone number click
A newsletter subscription
A true sale as a goal can only be done on e-commerce. Unless the website can track transactions, you cannot maximize or successfully monitor how your SEO impacts your sales performance.
Of all the goals, this is the one that is most mature, and therefore takes more time. While you can work on your marketing funnel simultaneously, the Sales Goal of a website is dependent on all other stages of the sales funnel above it. You can't sell to people that aren't aware of you, and with no consideration, you can only win on price point.
E-commerce tracking is also complex. It's not just your standard Google Analytics setup. This is where some really tenured technical SEO's need to come in to consult, setup, or adjust.
If you want to hit sales goals for your e-commerce SEO Campaign, be prepared for a long haul (and a potentially larger price tag). SEO is already a marathon for any goal. Even more so with Sales or Transactions as goals.
The 2 SEO Metrics that have a great influence on the price tag of your SEO Project is the Age and Authority of your existing website. In short, the older and more authoritative your brand or website, the less work you need to invest into achieving results.
Brand new websites, brands and domains will typically require more work in order to achieve results – and more work, typically means more expense.
Older websites may need more work, particularly on the technical side, but once you sort out all the technical SEO elements (and you only sort them out once – you typically only monitor afterward), it takes less work to rank and drive traffic to an older and more authoritative brand or domain.
SEO can be complex to price. It begins with the goal, then the Agency has to identify the work needed to achieve those goals. Once the work is identified, Project managers have to allocate or resource the right contributor to the work needed.

This process of identifying work, resourcing and task allocation is ultimately what determines the price of an SEO Project. While every agency will have their own way of quoting work, these are some of the items you can expect and the price range for each component of the work:
Technical SEO Assessment ($100 to $400 and upward)
Typically 2 to 4 hours of work from a mid to senior SEO contributor
Cost will usually range from $100 (PHP 5,000) to $400 (PHP20,000)
Pricing can be influenced by the size of your website (number of pages)
Pricing can be influenced by the technical neglect of your site (the number of missing critical elements for your website to be found and indexed by Google)
Google Tools Setup ($200 to $800 depending on complexity)
At the start of the campaign and only when changes are needed
Google Analytics (30 mins to 4 hours depending on setup complexity)
Analytics audit (if GA account already exists)
Integration
Goal Setting
Spam Filtering
Custom View Creation
Google Tag Manager Integration
Google Search Console (15 mins)
Account Creation and/or Integration
Reviewed weekly to monthly
Google Tag Manager (30 mins to 2 hours depending on complexity)
Website integration
Google Analytics Integration
Container creation
Event Setup
Tag creation
Tag firing test
On-Page SEO ($50 to $400 per page depending on page word count)
2.5 to 4 hours per page
URL Optimization
H1 Optimization
Content Creation and/or Optimization
Keyword Insertion
Inner Linking
ALT Image tagging
Schema Implementation
Off-Page SEO / Content Marketing / Link Building ($100 to $200 per link)
Typically takes 6 to 12 hours of work from a more junior contributor
Publisher sourcing
Publisher outreach
Topic Pitch
Content Creation
Publication monitoring
SEO can be just as complex to price as it is to EXECUTE.  Most SEO Companies will set your expectations or Rankings (Top funnel), Traffic (mid funnel), or Conversions (bottom funnel).  Once setup correctly, the effectiveness of your SEO Project is relatively straightforward to manage.
What makes a difference is the strategy the Agency will employ.  Have a discovery call.  And our best advice – work with the company that demystifies the SEO work and connects the dots between the actions and the outcomes.
Activity is great. But you're paying for the results, not the buzz.