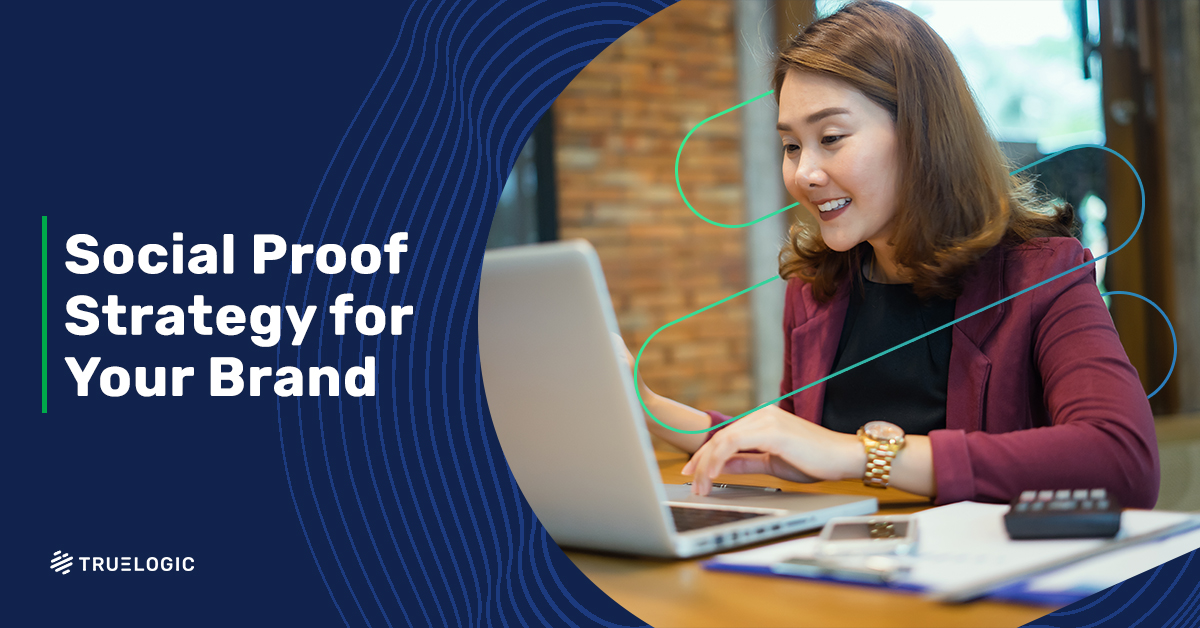 Social proof strategy is an often underrated tool in digital marketing. So many businesses have various marketing efforts that feel very 2021 – like local SEO, building up a GMB profile, and updating Facebook and Instagram. 
Now that selling on digital feels so social – many forget that there's one big category in digital marketing that can create lots of impact – from the top all the way down to the bottom of your sales funnel. 
We're talking about social proof.

Social proof, a term coined in 1984 by business professor Robert Cialdini, theorized that people are often persuaded to do something that's been done by others. It increases brand or product credibility, creates trust, and influences others to do something they witness in a social setting. 
Here are some examples. 
Online Reviews
We all read customer reviews. A Trustpilot survey in 2020 showed 89 percent of online consumers seek reviews on the Internet before making a purchase. 
For B2Bs and B2Cs, this means finding ways to collect reviews about your business and putting them in prominent locations where customers can find them. 
The easiest one to build – and now one of the most important – is the review section of your Google My Business profile, which is a first page result for branded search results. Encourage people to leave reviews, especially if you know they were happy with your performance. Take advantage of the free mileage from satisfied customers. 
Other places are websites like Yelp, your Facebook page, as well as your online seller pages on Amazon, Lazada, Shopee, Zalora, and other e-commerce  platforms.  
Client Testimonials
B2Bs have a shot at getting a boost from positive client feedback. 
Are you at the midway point with a client, or at an evaluation period? If this client is getting good results from you, it's time to encourage them to share their experience with you – and the rest of the world. 
You can create posts on social media (Facebook, Instagram) quoting your business contacts. Better yet, dedicate an area of your business service pages on your website to demonstrate proof you've delivered good work.
Business Badges or Certifications 
If you're a B2B company whose business relies on meeting recognized industry standards, place your certification badges somewhere prominent on your website – typically next to, or underneath, your user testimonials.   
Whether it's an ISO, TUV, IBM, Microsoft or Google certification, show them, and show them all. These badges signal your company's efforts to strive for excellence and quality. In certain industries, companies pitching for business get the additional boost when they send in their bids. 
Company Logos  
A variation on the user testimonial, company logos will give your business lift in terms of prestige and work delivered. 
It's a quick, visual, and memorable way to help you stand out from your competitors, who may not have the portfolio you have built for yourself. It gives people checking out your business an idea of what verticals you serve (and might include theirs). 
Celebrity Endorsements 
Well, you will have to pay to get a celebrity to become a brand ambassador for your company, but the investment is worth it if this personality embodies a lot of qualities your company stands for.

The celebrity will have the clout and online/offline reach to deliver a range of messages for your brand, interact with members of your company, or users of your product.
Use the celebrity endorser for image building on your website, paid ads, and social media. 
Social Media Influencers  
Influencer marketing has become the fastest-growing online customer acquisition method, according to a recent online survey from InfluencerMarketingHub.  Influencers have loyal niche market audiences who follow what they do and will consider what the influencer endorses, sometimes more convincingly than a top-level celebrity endorser. 
Our recent Truelogic DX Webinar covered online influencer marketing and might be worth checking out.  
In summary, don't be afraid to adopt these social proof methods for your brand. Others who visit your website and those wanting to know you might see you in a different light. 
After all, if others can see what you've done, they should too. 
Marianne Carandang has written for lifestyle, B2B trade media, and business. Her passions include cooking and writing about food, languages, and planning future travels.