All marketing campaigns need to be evaluated for their effectiveness. If you are a business running a website and social media pages, then you should be measuring the effectiveness of your campaigns on each of these channels.
That's why web analytics matters – whether it's an owned property (like your website), or a rented one (like your Facebook, LinkedIn, or YouTube page). By setting up an analytics plan, you are able to learn more about your customers' behavior and tailor your activities accordingly.
For the purposes of this article, let's focus on website analytics.
Measuring Means Metrics
Measurability means having a set of metrics. Here are examples of key web metrics you should be looking at:
Visitor traffic: How many users does your website receive over a given period?
Location: What part of the world do they come from?
Length and time of visit: How much time did they spend on your website reading your content?
Pages visited: What are they reading?
Traffic source: Did they type in your URL to visit you (direct traffic), or did they find you via Google or a social media post?
These metrics help you form a general picture of your typical website visitors. You learn about what kind of content they are looking for and what content they like best.
Conversely, you also find out what parts of your website are less engaging and drive away your visitors faster than other sections of your site. That gives you the opportunity to improve your content and help you review how you have positioned your offerings.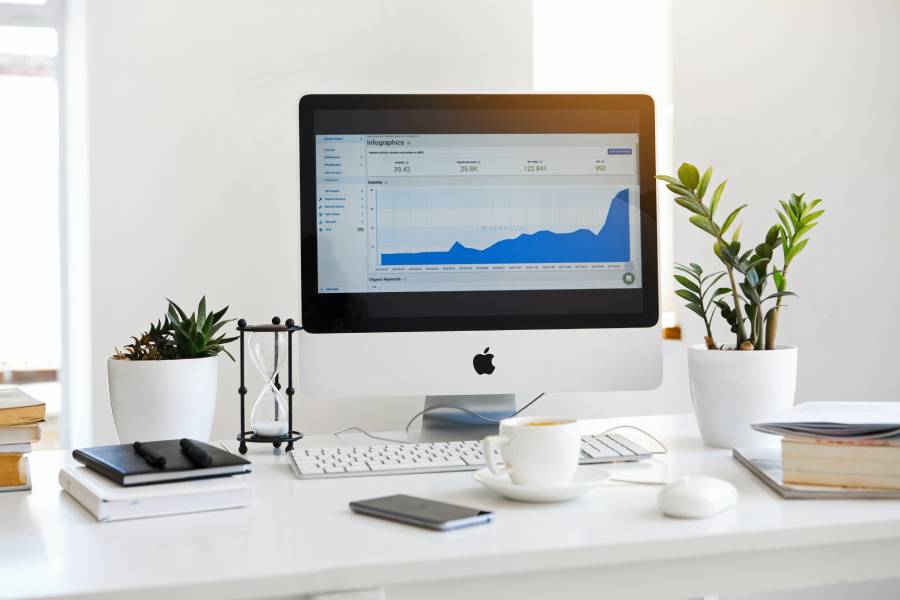 What to Measure
So in addition to profiling your visitors, what should you measure?
Bounce Rates
Bounce rate measures the amount of time spent on your site before they leave without taking any action.High bounce rates means there might be problems with visitor experiences on your website – whether it's page load speed, the design of the page, or the information they expected to read on the pages.
Conversion Rates 
There may be pages where you are offering straightforward, useful content, like your blog.
And then there are areas of your website where you've served up an offer to help your customer move down the marketing funnel.
Do you want your customer to contact you? Then you should be tracking signups.
Or maybe you have got a white paper, offering in-depth industry research – in which case you're tracking downloads.
Bounce rates tell you how much time was spent on the page before they left. If you are not converting visits into signups or downloads, as your analytics data would tell you, then you should be looking at the page design, the copy, or the call to action (CTA) – and see what you can do better.
Engagement Rates
Web analytics will also help you get an idea of whether your social media strategy is effective at driving visitors to your site.
Are visitors coming from LinkedIn and Facebook to read your blog? Are they clicking on a video you've created, or a case study you have just published?
Your web analytics report helps you understand whether your social media activities are creating greater engagement between you and your users.
Analytics Measure What Matters
Web analytics are vital to driving your marketing efforts forward. By understanding your customers' online behavior, what kind of content interests them, and what parts of your website are best at converting them, you will be able to drive better experiences for them.
If you want further reading and an in-depth look at web analytics for your digital marketing campaigns, you can check these other helpful articles:
Improve Your Conversions with Audience Analysis
Page Experience and Core Web Vitals: Google's 2021 Update
Marianne Carandang has written for lifestyle, B2B trade media, and business. Her passions include cooking and writing about food, languages, and planning future travels.